Genevieve is sharing with us her personal, heartbreaking but comforting journey with Postnatal Depression. Thank you for your courage to share 💙
According to PANDA, Postnatal Depression (PND) affects more than
1 in 7 new mums and up to 1 in 10 new dads which is a staggering statistic.
Depression is more than just having a bad day, it is more than just feeling sad. For women and men who are experiencing, and have experienced PND, it is all consuming and can have an incredible impact on their daily living.
Remember symptoms of PND are similar to what parents not experiencing may be experiencing: feeling tired, irritable, constant worry. If you are unsure take this quick test through PANDA, and contact them for further help on the details below

We often talk with our mums on what we call the "pie" approach to health, in particular during pregnancy and postnatal period. It is important to find the pieces of the "pie" that work for you, to help you maintain a balance physically, mentally and emotionally.
We have a great resource of like-minded practitioners if you need any help looking for something in particular please contact us.
Postnatal Depression
- a personal journey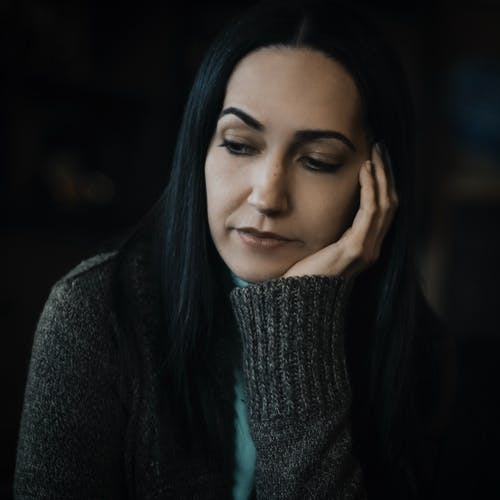 I thought I'd share a story with you on how, as a remedial massage therapist I became interested in perinatal health.
When I was pregnant with my first daughter, I had a very easy, wonderful pregnancy and was considered very fit, healthy and low-risk. I thought I did everything I could to ensure her entrance into the world would be a calm and positive one but unfortunately, this wasn't to be.
At 15 days late and after a 30+ hour traumatic,
exhausting and mis-managed labour she came into this world.
When she was born, I was expecting to get this huge rush of love that everyone talked about, but for me it was just a relief that she was here and it was over.
As a result of this, it took a long time for me to connect with my daughter. I drew away from my family and began to feel that they would somehow be better off without me. I soon realised that I was suffering from post-natal depression and anxiety. Fortunately, with support from family and friends, I was able to recover and to see my way out through the fog. By the time my daughter was 10/11 months old, we began to connect and our relationship strengthened.
Fast forward to a few years later to my second pregnancy. After a few hiccups early on, I had a relatively straight-forward pregnancy, besides the usual niggles. This time around however, I was much more anxious from the beginning and I looked for ways to help combat this. This is when I decided to try pregnancy massage.
Having been a remedial massage therapist for many years, I had experienced massage in a variety of settings, for many different reasons and with many different therapists. I understood that massage would be beneficial for me and I knew that it would support me through many of the physiological changes that occur throughout pregnancy. I understood for example that: it could reduce muscle tension, relieve headaches, aid circulation and promote overall good health etc. What I wasn't expecting is how supportive it would ultimately be from an emotional point of view. Each time I went in for a treatment, I had time to slow down, relax and reconnect with my growing baby. I felt safe and nurtured and would always come out of a treatment with renewed energy and excitement for what was to come.
From the moment I walked in, I would feel supported. The therapist took the time to go through a consultation, so she could fully understand how the pregnancy was progressing and to ensure there were no contraindications to the treatment. There was always time and care taken to position me correctly with enough supports to ensure ultimate comfort during the treatment. The massage techniques used were relaxing but also remedial. My therapist would work on areas that were giving me discomfort and she didn't shy away from using a good amount of pressure to relieve this discomfort.
Towards the end of my pregnancy, and as my anxiety and worries increased, I had more regular treatments which fell in line with my obstetric appointments. Once the dreaded word "induction" started popping up, my therapist helped me prepare my body and tried to reassure me as much as she could. Even though I still had to to have another c-section, my recovery was 1000% better than before and I was very fortunate not to suffer from postnatal depression a second time.
Not only do I feel my massage treatments vastly improved my experience of being pregnant and helped prepare me for labour but I attribute my faster recovery to the wonderful care I received.
When you're pregnant, you are poked and prodded by many different health professionals and the focus is generally on how baby is doing. It was always so lovely to have someone focus on how I was doing and how I was managing.
As a result of my experience, I decided that I would like to gain a more in-depth knowledge into pregnancy and post-natal massage and like the therapist that treated me, I studied with Pregnancy Massage Australia as a practitioner in pregnancy massage and then as a post-natal massage therapist. This gave me the tools and techniques to feel confident in treating women through all stages of pregnancy and beyond.
Remember if you are pregnant or have recently had a baby and are feeling like you need more emotional support you can speak to your GP or contact organisations such as PANDA which has a national helpline. Peach Tree house, who have a few locations in Brisbane, also offer various parenting classes and peer support groups for when you feel you need a helping hand.
It's ok to reach out and ask for help!
________________________________
Resources and help:
PANDA - Perinatal Anxiety & Depression Australia www.panda.org.au
PANDA National Perinatal Anxiety & Depression Helpline : 1300 726 306 (Monday to Friday, 9am to 7.30pm AEST/ADST) or email us on support@panda.org.au
Peach Tree Perinatal wellness peachtree.org.au
Australasian Birth Trauma Organisation www.birthtrauma.org.au